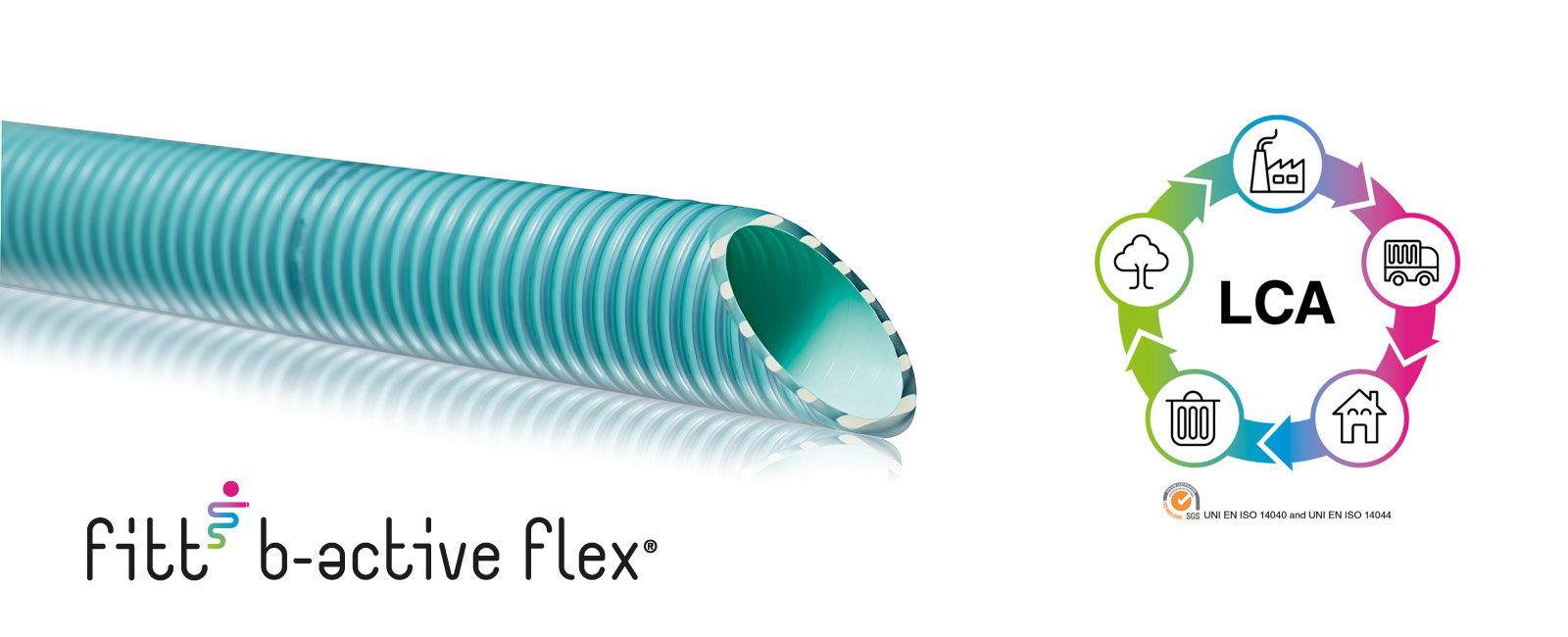 14 Jun

The analysis of the life cycle of FITT B-Active according to the ISO 14040 and ISO 14044 international standards

According to the FITT vision, being a sustainable company means being in business to create financial, environmental and social value. It's a condition that requires work, time and the pursuit of continuous improvement.

From an institutional point of view, FITT has changed its legal form to become a Benefit Company. This also meant changing its statutes and add, to the aim of making a profit, the public and official commitment of a positive impact on society and the biosphere, by operating in a responsible, sustainable and transparent manner.

In terms of production, FITT's responsibility journey goes through four fundamental actions: measure, know, improve and compensate.

To improve its impact on the environment, FITT must first measure and understand it.

For this reason, for its leading products it carries out analyses of their life cycles in partnership with Centro Studi Qualità e Ambiente (Centre for Quality and Environmental Studies) – CESQA – of the Industrial Engineering Department of the University of Padua . The Life Cycle Assessment (LCA) is an empirical tool based on the collection and analysis of data that enables the scientific mapping of impacts, the identification of areas for improvement and transparent communication to all stakeholders.

FITT B-Active Flex has also been, first in its field of application, subjected to an LCA in accordance with international standards ISO 14040 and ISO 14044, to analyse the impacts associated with the life cycle of the product itself and to compare the different technological alternatives available on the market.

The LCA is the method that FITT uses to understand which raw materials and processes are most critical, ascertain the footprint of its products and monitor itself over time, triggering a virtuous circle of continuous improvement.