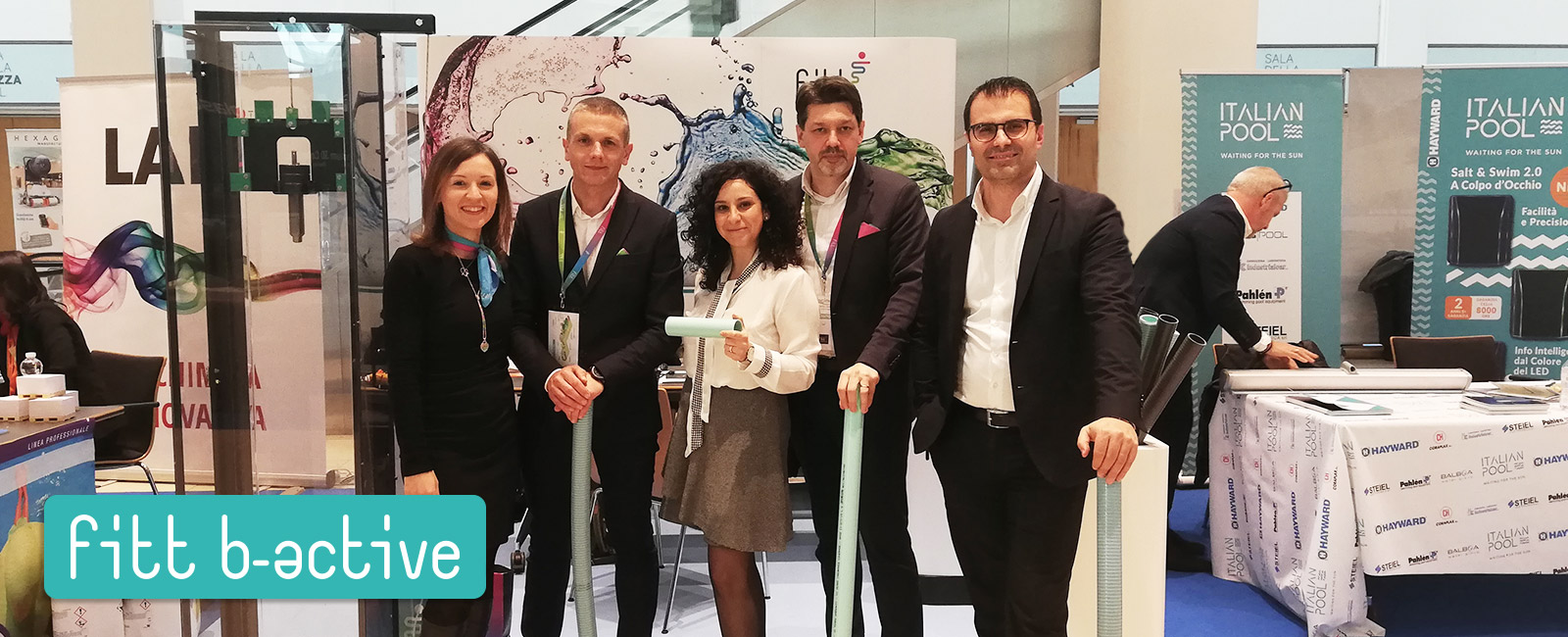 09 Dec

PISCINA19: learning is an ongoing process

The FITT B-Active family never stops: after Aquanale in Cologne and the official début of FITT B-Active Rigid, the Made in Italy excellence has headed back home. On 3 and 4 December we took part in PISCINA19 at the Palacongressi of Rimini. The congress, organised by Professione Acqua, was attended by manufacturers, designers, maintenance experts and managers of swimming pools.

An event marked by training, confrontation and growth that FITT could definitely not miss. And the FITT B-Active family was indeed the star of a workshop dedicated to piping systems that guarantee safety, reliability and strength of the swimming pool, from construction to use. During the workshop, FITT's technicians introduced both the advantages of FITT B-Active flex, the spiral flexible hose with D-Shape patent, and FITT B-Active Rigid, the rigid PVC-A pipe featuring high resistance to high temperatures and which helps reduce transport and handling damage on the building site.

Two different solutions that are also complementary and compatible with each other, and capable of meeting all the needs of the end users.