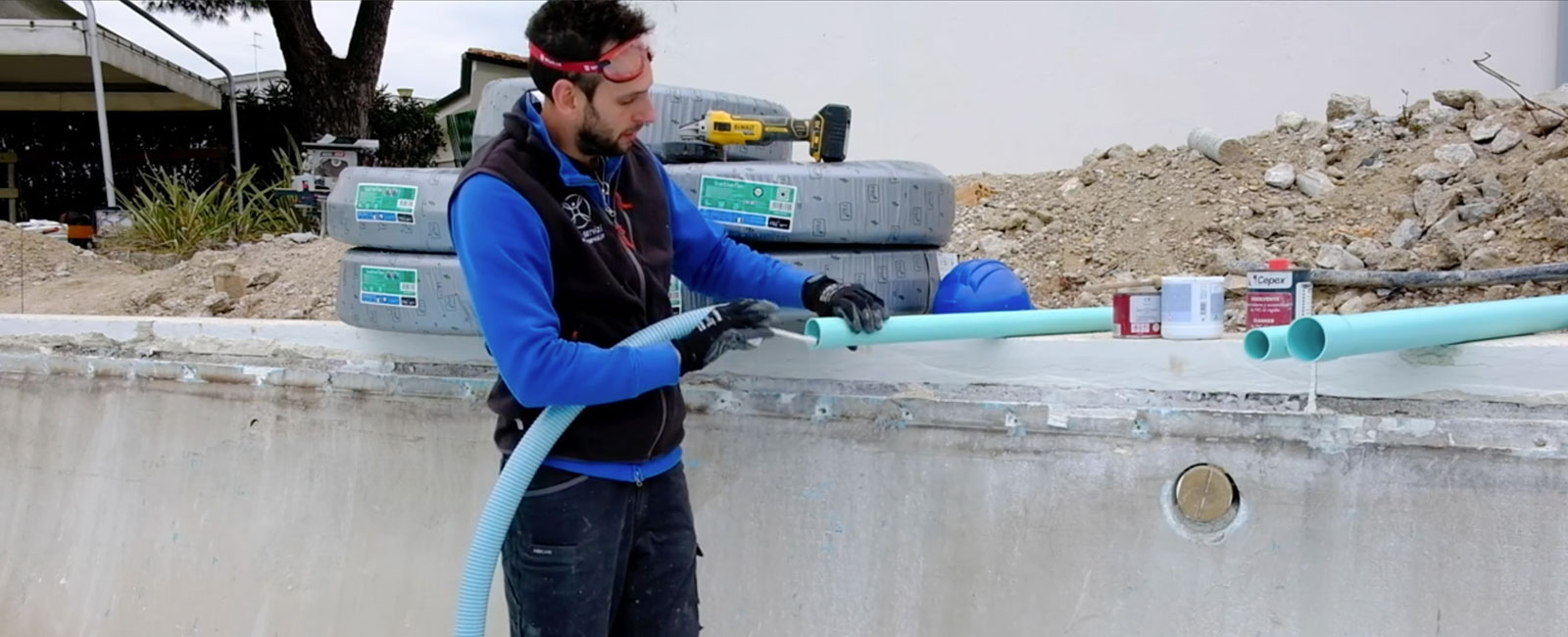 26 Apr

Guide for the perfect bonding of swimming pool piping systems: instructions and video

Piping systems have a fundamental role in the construction of systems for embedded swimming pools: they must guarantee a constant flow of sanitized water, withstand high wear and tear over time and resist shocks due to careless handling.

For this reason, their correct bonding, which ensures the tightness of the hydraulic circuit, is of the utmost importance.

These simple instructions and the video tutorial will guide you in ensuring flawless bonding.

FITT B-Active swimming pool hoses and pipes are manufactured using high quality raw materials that ensure total adhesion with the glues on the market, leaving no room for brittleness or weakening in the hydraulic system.

The bonding activity requires some preliminary fundamental steps:
first of all, hoses and pipes must be cut at a suitable angle;
secondly, the inner end must be sanded, while the outer end must be bevelled. This will help the bonding agent to adhere to the surface without escaping to the outside.
Before applying the glue, the contact surfaces of the pipes must be cleaned with a solvent for PVC, so that the glue can adhere to both parts.
The glue must be spread quickly over the entire surfaces of the two parts to be joined. Pushing the two parts into each other might cause some glue to escape: this excess can be easily removed using paper towels.
It is important that after gluing, pipes, hoses and fittings remain in position for the time indicated on the glue package.
Watch the short tutorial on proper bonding between FITT B-Active Flex and FITT B-Active Rigid.