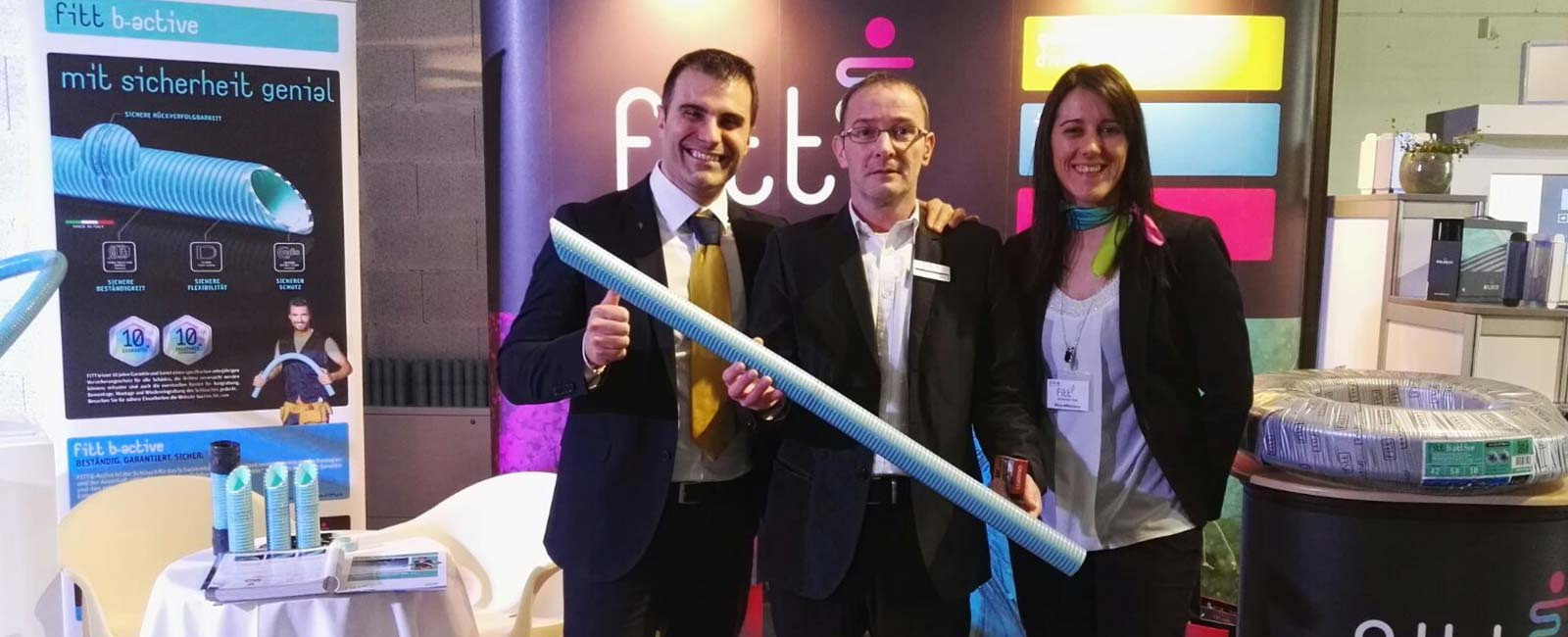 02 Mar

FLUIDRA brings FITT B-Active to the trade fair in Salzburg

On 1st and 2nd March, FLUIDRA organised a trade fair in the Austrian city dedicated to its customers: FITT participated with the FITT B-Active flexible spiral hose for in-ground swimming pools.

FLUIDRA is a leading company in the swimming pool and wellness sectors. In March the company will be involved in several events and workshops aimed at informing customers on the products it uses, including FITT B-Active, which will feature at the various events. It was decided to adopt a direct and interactive approach, also to nurture and encourage quality commercial relations.
You are interested in FITT B-Active?
Request more information